Why download the Bites and Stings App?
Australia is home to some of the world's most venomous creatures. Make sure you know what to do if you, or someone with you, is bitten or stung by a venomous snake, spider, marine creature or creepy crawly. Fortunately, deaths due to venomous bites and stings are rare in Australia. However, it's important to be ready to act fast to apply the appropriate first aid and seek urgent medical care to help improve a victim's outcome. Download the Australian Bites & Stings App and take some time to learn about appropriate first aid and the venomous creatures that also call this country home.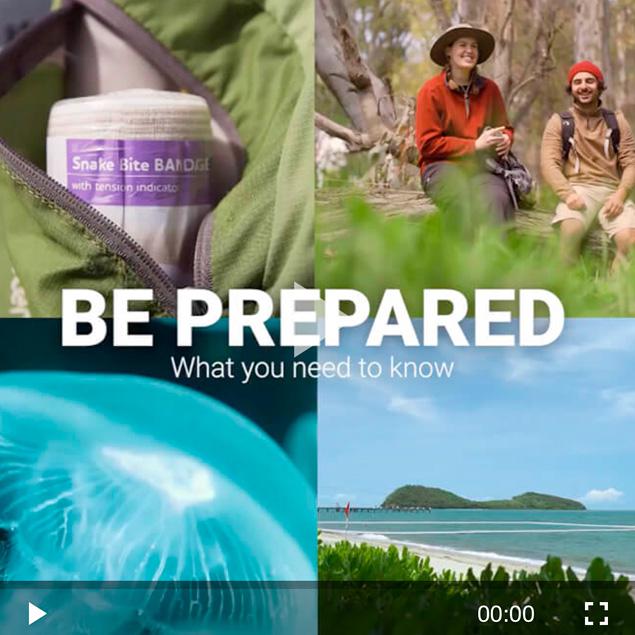 Understand Australian species
Learn about venomous snakes, spiders, aquatic creatures, jellyfish and creepy crawlies, including maps of where they are usually found in the wild, how to avoid an encounter and the correct first aid to apply if bitten or stung.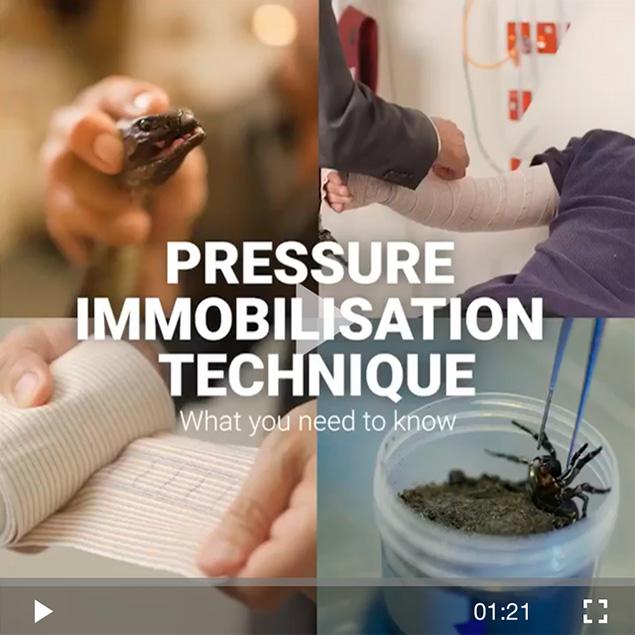 Improve first aid confidence 
Learn step by step guides to first aid for venomous bites and stings including the Pressure Immobilisation Technique (PIT) and DRS ABCD, with commentary from medical professionals and links to resuscitation guidelines.
Although an encounter can happen anywhere, everyone should take extra steps to be prepared before visiting the bush or beach. Downloading the Australian Bites & Stings App gives you access to these videos to learn more about bush and beach safety.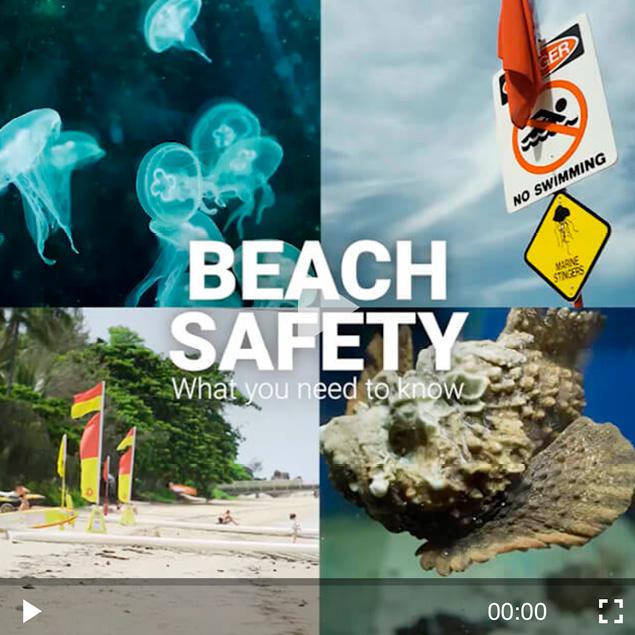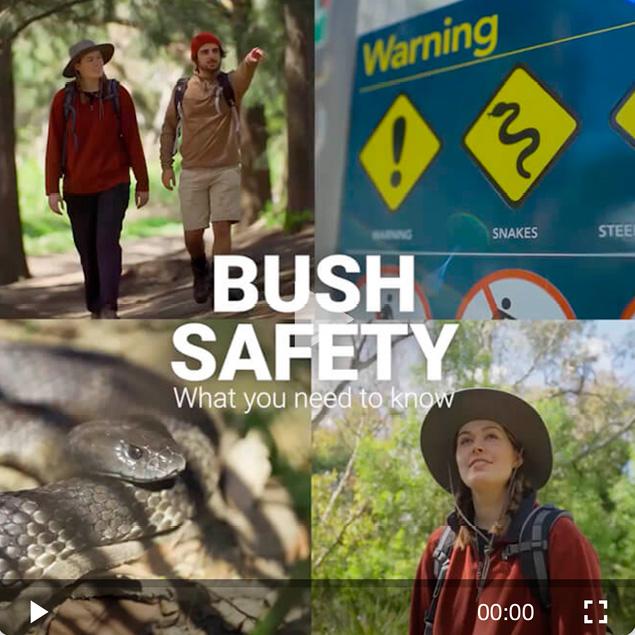 Important guidance in your back pocket when there's no network coverage
Emergency services call button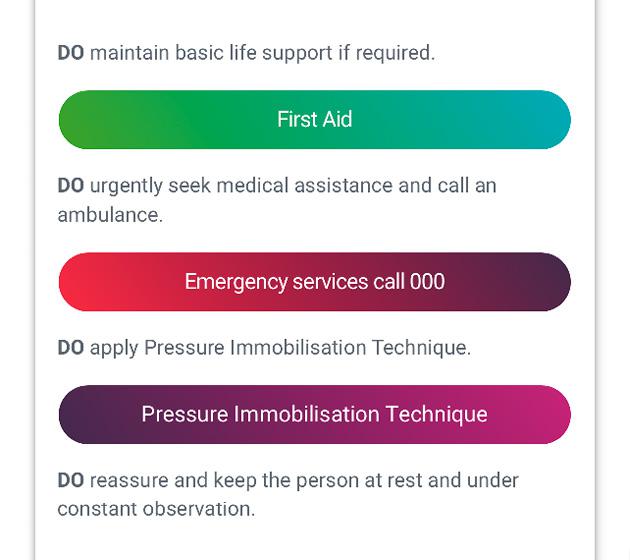 Call emergency services via 000 from any screen.
Audio resuscitation guide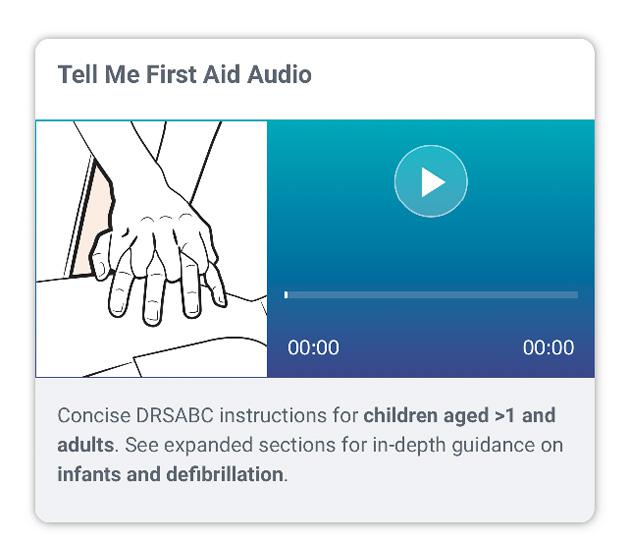 CPR instructions via your phone's speaker or headphones, so you can keep both hands free.
Access anywhere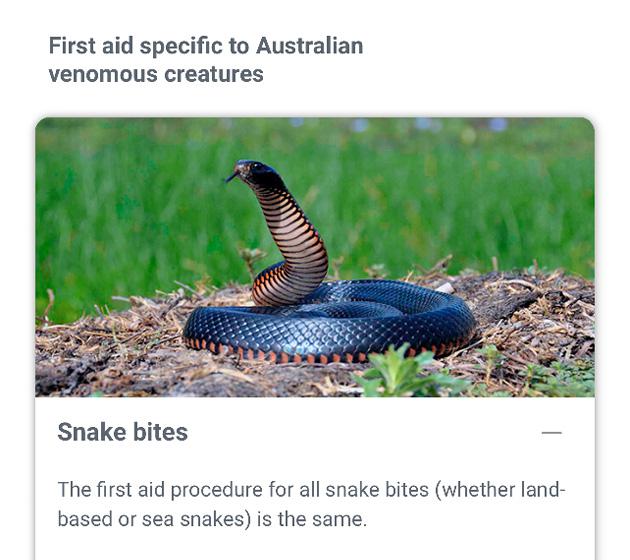 Access the right advice, even in remote locations.
Giving the right first aid to someone who's been bitten or stung by a venomous creature, calling 000 and seeking urgent medical care could be the difference between life and death. Get it right with the Bites and Stings App, proudly prepared and maintained for Australians by CSL Seqirus with funding from the Australian Government and the expert guidance of key partners across the country. 
Helping Australians since 2013.
Please note: Information contained in the App has been designed to provide assistance to the general public on Australian venomous creatures. The App is specific to Australian fauna, and is based on local resuscitation and envenoming first aid management guidelines published by the Australian Resuscitation Council (ARC). The information provided is to be used as a reference only and not intended as a substitute for professional first aid training and techniques.